House Hearing with Robinhood, Reddit, DFV, Citadel, Melvin Capital (Live Coverage)
Join us for live coverage of the House Committee on Financial Services hearing on "recent market volatility involving GameStop and other stocks like AMC. The hearing will be held virtually, at 12 noon Eastern Time on Thursday, Feb. 18, 2021. Among those called to testify are Vladimir Tenev, CEO of online trading firm Robinhood Markets, Inc., Tenev will join executives from Reddit and hedge funds Melvin Capital and Citadel, and Steve Huffman, CEO and co-founder of social media community and online forum site Reddit, as well as Keith Gill u/DeepFuckingValue on Reddit.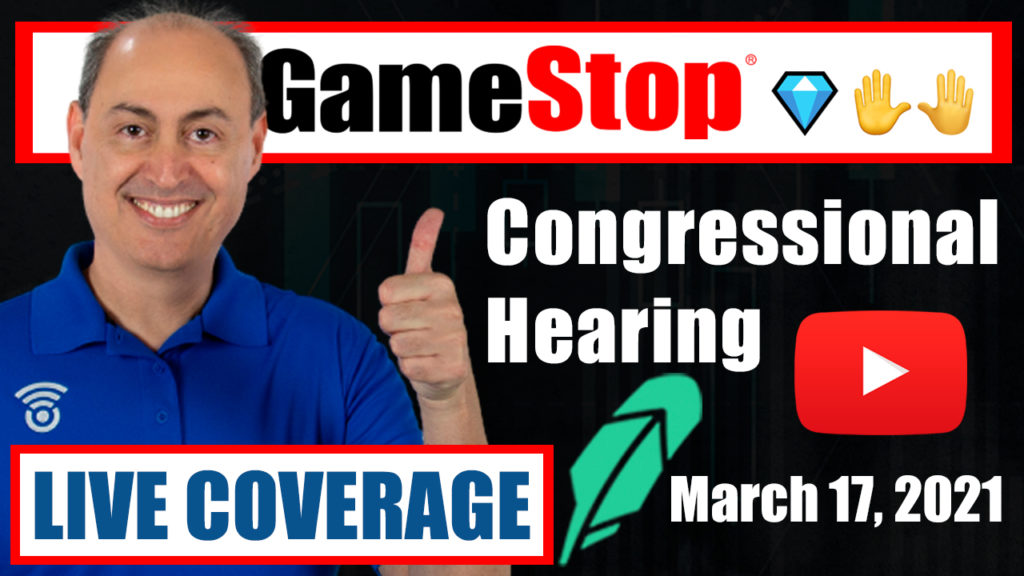 The House Committee on Financial Services released the prepared remarks from Robinhood CEO Vlad Tenev ahead of his testimony at a Thursday hearing regarding GameStop's recent stock rally. Tenev was called to testify after Robinhood blocked purchasing on GameStop stock and other stocks like AMC during a hockey stick short squeeze rally.
Many individual investors, like those on the Reddit forum r/WallStreetBets, used Robinhood to buy GameStop for its commission-free platform. But following Robinhood's decision to block purchases, the app's users revolted against the app.
In his prepared remarks, Tenev said the firm blocked purchases of GameStop and other stocks like AMC to meet "regulatory deposit requirements" defined by the Securities and Exchange Commission.
Tenev denied reports that Robinhood blocked purchases at the request of hedge funds. "Any allegation that Robinhood acted to help hedge funds or other special interests to the detriment of our customers is absolutely false and market-distorting rhetoric," he said. "Our customers are our top priority, particularly the millions of small investors who use our platform every day to invest for their future."